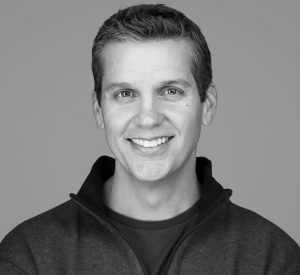 Richmond, an EMMY® Award-winning Producer and a graduate of Clemson University has been involved with sports for most of his life and developed a passion for basketball and sports at an early age.  While at Clemson, he worked with the men's basketball team under Head Coach Cliff Ellis as a student manager.
After receiving his B.S. in Management from Clemson in 1993, Richmond followed his dream of coaching college basketball and spent 3 years in the coaching profession at the Division I level, serving as an assistant at Fairleigh Dickinson University for one year and two years at the University of Maryland Eastern Shore.  Life's path then led Richmond into the healthcare industry for over 20 years holding key positions at Elan Biopharmaceuticals as a sales representative, national sales trainer, and district sales manager.  He then continued his career with Medicraft, Inc. representing Medtronic Spinal & Biologics, as a Senior Sales Consultant prior to founding the medical device distributorship, Touchstone Alliance.  In 2014, Richmond would help build the salesforce for Rotation Medical leading to a successful acquisition by Smith + Nephew in 2017 before spending 10 months as a Sales Director with Artelon in 2020 as his last venture in medical devices and the healthcare industry.
Sports has remained a constant in Richmond's life leading him to start the podcast, Rich Take On Sports in 2017, having conversations with those who have been impacted, built, and inspired by the role of sports in their lives while earning the 27th Annual Communicator Awards 2021 "Award of Excellence" for Episode 143 with Steffi Sorensen.  Continuing that journey within sports media and content production, Richmond was a Producer for the EMMY® Award-winning 12-episode docuseries Clemson's Greatest Games, while also serving as Executive Producer & Host for the 2021 Ingles SoCon Football Preview Show and Ingles SoCon Basketball Tournament Special. 
Richmond currently lives in Greenville, SC and you can also hear him on 92.5 WESC and the iHeart Radio app as the co-host for the Ingles Tailgate Show and Ingles Countdown to Tip-Off Show prior to each Clemson football and basketball games and as a college basketball Color Analyst for the Big South and Southern Conference on ESPN+.