Episode 10: Jason Romano | Host of Sports Spectrum Podcast & Former ESPN Producer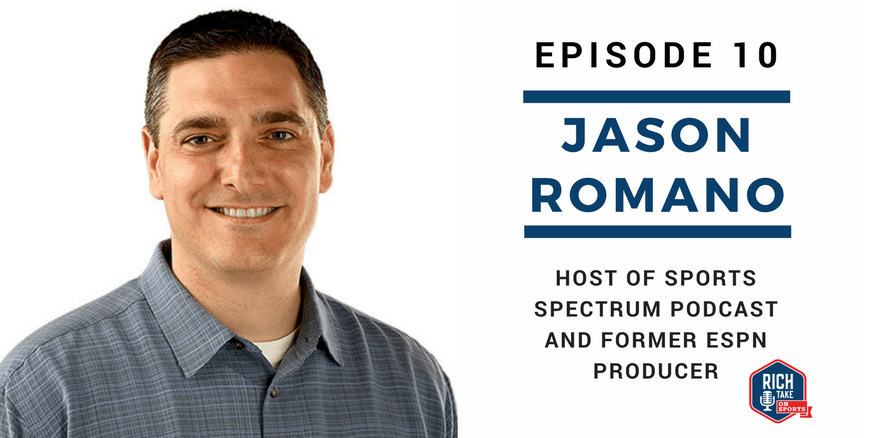 Episode 10 features Jason Romano Sports Spectrum Podcast Host and former ESPN Senior Producer.
We have reached another milestone with this episode as this is Episode 10.
Never had set expectations and I still don't
Just trying to provide the 3 c's… content, content, content
Weekly Words of Wisdom: "We know what a person thinks, not when he tells us what he thinks, but by his actions." Nobel prize winning novelist Isaac Singer.