Episode 1: Levon Kirkland | Former All-Pro Pittsburgh Steelers Linebacker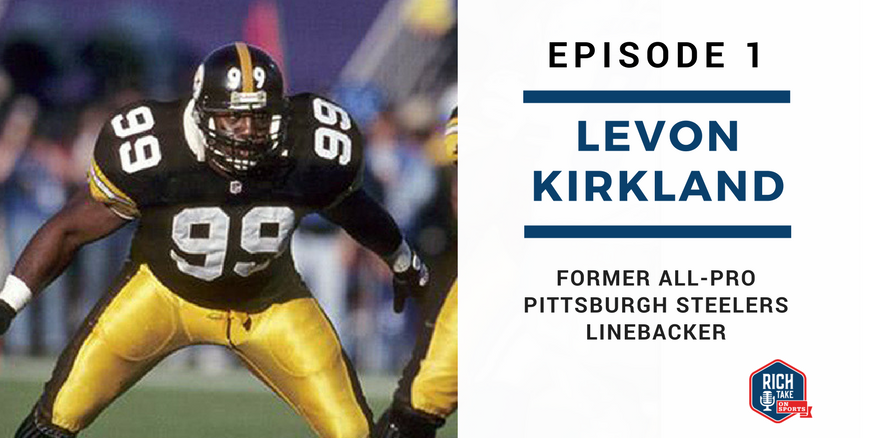 Welcome to the official debut and launch with Episode 1 of Rich Take On Sports.  This date, May 19th, 2017 is also Richmond's 46th birthday.
Former All-Pro linebacker for the Pittsburgh Steelers and All-American, Levon Kirkland is the guest in this episode and shares his journey from Lamar, SC to the NFL.  He describes certain coaches who helped him in his journey although his dad always provided words of wisdom.
Weekly Words of Wisdom:
"If you tell the truth then you don't have to remember anything."