Episode 3: Gehrig Dieter | Kansas City Chiefs & Former University of Alabama WR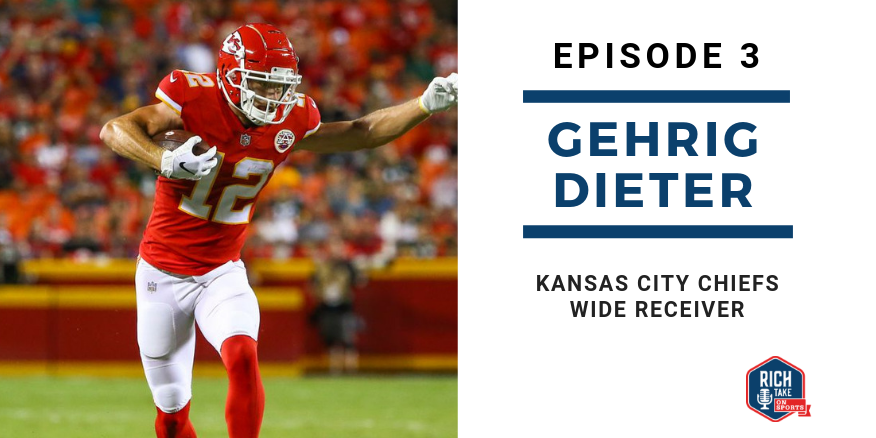 Episode 3 is the third episode of the trio of episodes for the official launch of Rich Take On Sports. Following the same format as Episode 2, this episode features current Kansas City Chiefs, former Bowling Green and University of Alabama WR Gehrig Dieter.
Gehrig gets to share his recent engagement news to Meg Kraft and his proposal plans.
Gehrig then shares his earliest memories of playing sports and how important his brothers were in shaping his sports career.
After setting the national record for the most receiving yards in a single game at 437 in high school, he decides to attend SMU and ultimately transfers to Bowling Green State University.  After battling injuries in his first year, Gehrig bounces back with a stellar season with over 1,000 receiving yards.
After transferring to the University of Alabama as a graduate transfer, Gehrig is now setting his sites on the NFL.