The POWER of paying it FORWARD with Jonathan Gantt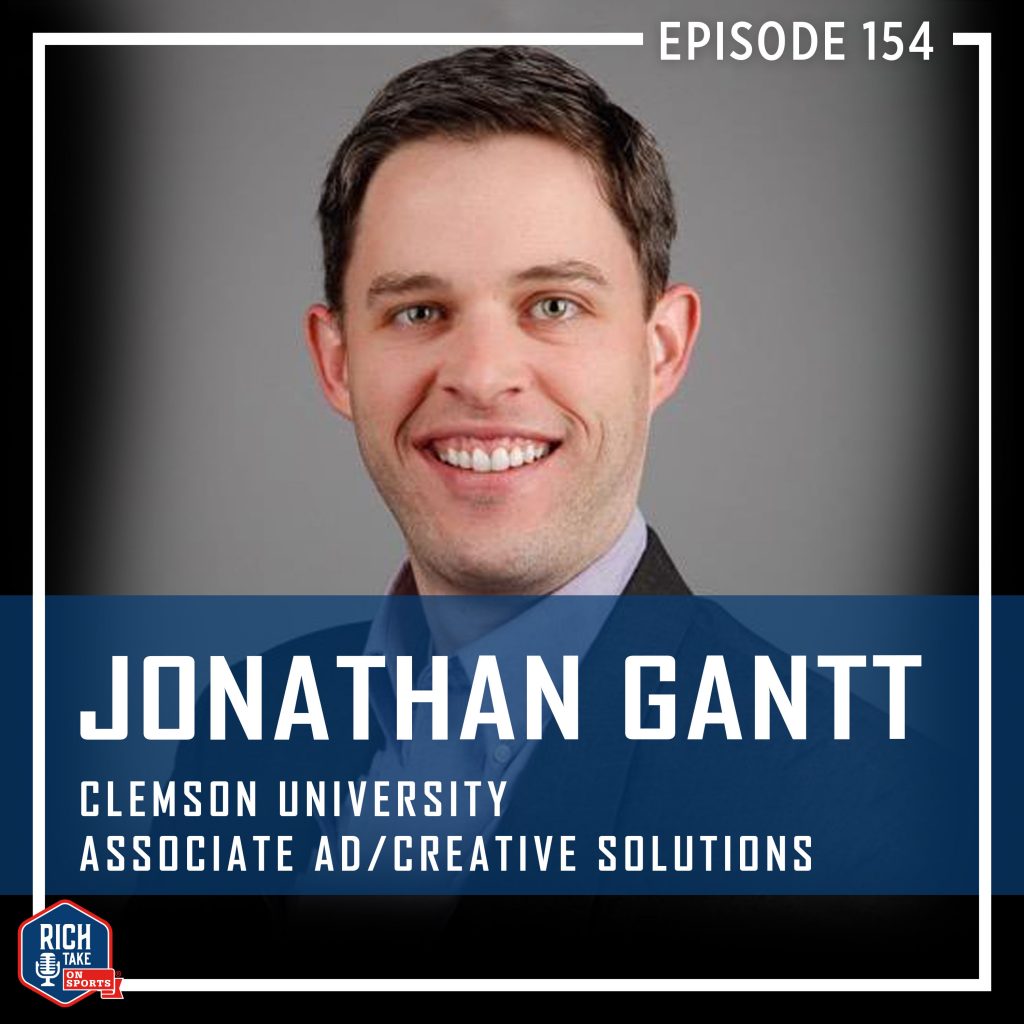 Jonathan Gantt has experienced the power of paying it forward throughout his life from his mentors which is why it's so meaningful for him to do the same in his Associate AD/Creative Solutions role at Clemson University where he's been helping lead the digital transformation for Clemson Athletics beginning in 2013. His team's work has helped the Tigers earn recognition from Forbes, Sports Business Journal, Sports Illustrated, and others.
He would begin understanding the power of social media and digital content while working for Ripken Baseball and the Tampa Bay Rays in media relations roles before helping Clemson Athletics become a nationally recognized leader in social and digital content.
To Subscribe to Rich Take On Sports YouTube Channel: Rich Take On Sports
To Follow Rich Take On Sports on Twitter: @richtakesports
To Follow Richmond Weaver on Twitter: @richmondweaver
To Follow Rich Take On Sports on Instagram: @richtakeonsports
To Follow Richmond Weaver on Instagram: @richmondweaver93
To Follow Rich Take On Sports on Facebook: @richtakeonsports
To Follow Jonathan Gannt on Twitter: @Jonathan_Gantt
Photo Credit: Jonathan Gantt