Episode 2: Cliff Ellis | Coastal Carolina Men's Basketball Head Coach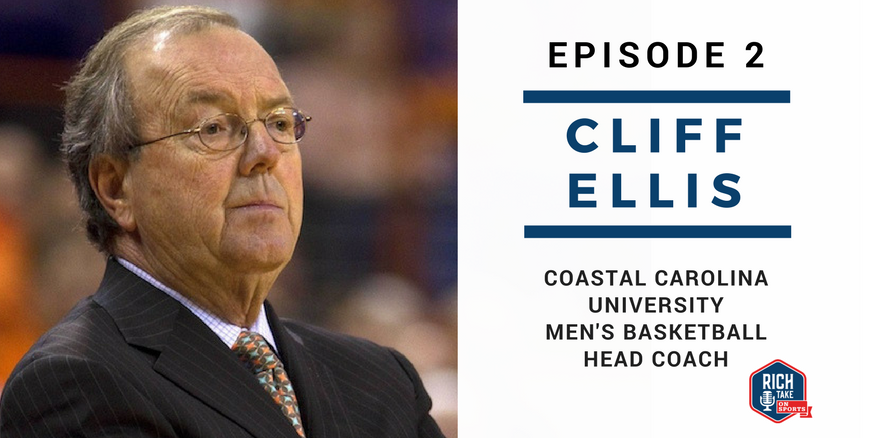 Episode 2 is part of the trio of episodes for the official launch of Rich Take On Sports.  This episode is a modified format from Episode 1 and features legendary men's basketball head coach Cliff Ellis.
Coach Ellis has accumulated over 800 career victories and currently is the head coach for the men's basketball team at Coastal Carolina.
His journey starts as a Junior High School basketball coach and ultimately leads 4 teams to the NCAA Tournament with multiple appearances in the Sweet Sixteen.